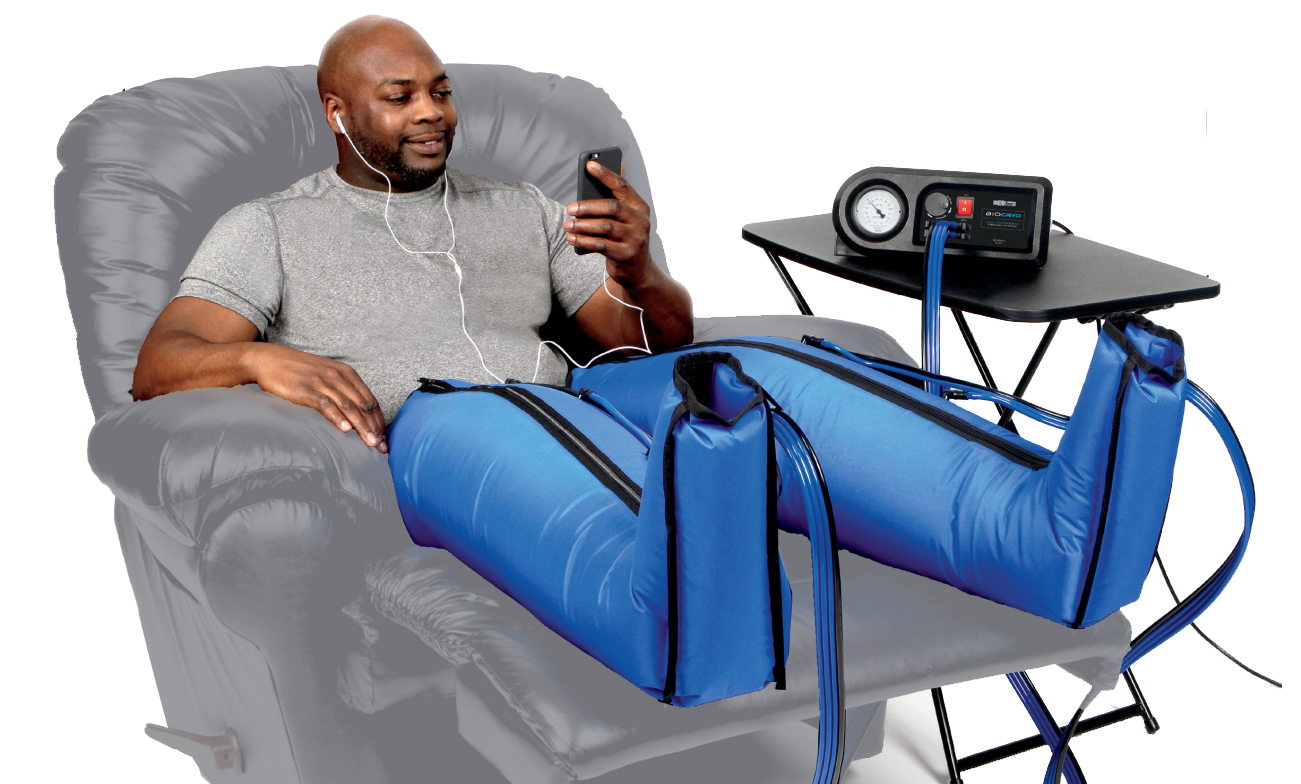 Recover Faster
Cold Compression Made Easy
BIOCRYO Cold compression therapy system
BioCryo combines active cold and sequential compression therapy.
BioCryo gel pack insert which conforms to the body for maximum surface contact.
4 Sequential chamber of cold compression therapy is more effective than single chamber devices.
Lightweight and comfortable.

Our BioCryo gel inserts are latex free and made of high quality 200 Denier coated oxford nylon fabric with 3 mils of polyurethane. These uniquely designed inserts flex and conform to any extremity, delivering cold compression without having to add or pump ice water to the garment. These inserts are to be used inside our standard, adjustable, and custom garments.